Treasured T-Shirt
00000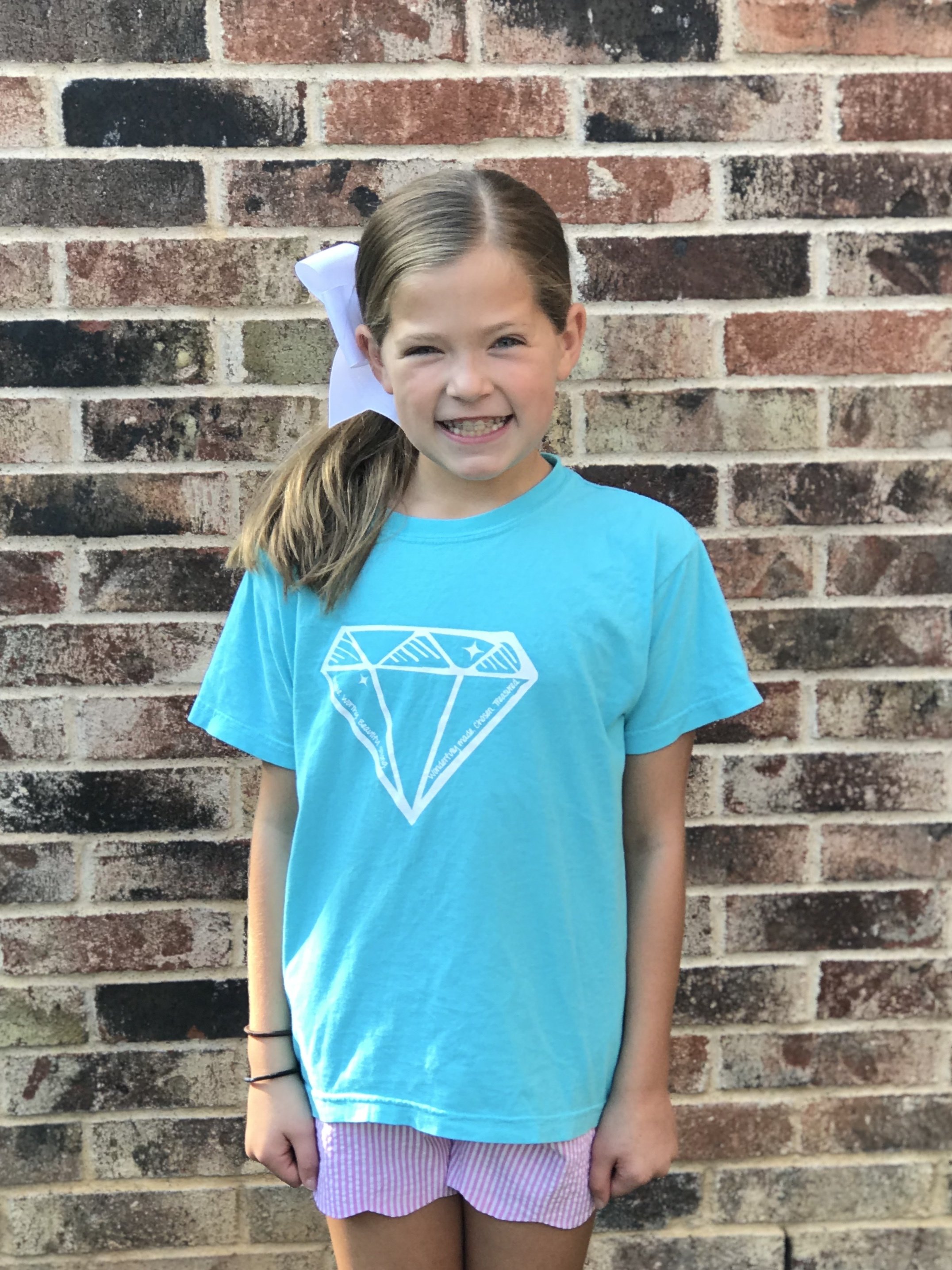 Looking for a great gift for your treasured girl? Let your daughter wear a message about value and worth. Created in partnership with HONEY BEE TEES, the Treasured T-Shirt for girls has a "jewel" illustration with words of value including: unique, worthy, beautiful, strong, wonderfully made, chosen and treasured.

Available in size Youth XS - L. Color: Lagoon by Comfort Colors. Click here to view a sizing chart.
Note: This is a new item we are testing! We have a limited supply at this time. Thank you for your patience! If you'd like to order in BULK for groups, please contact us with your information.
Size
Youth XS (0) Youth S (0) Youth M (0) Youth L (0) Youth XL (0)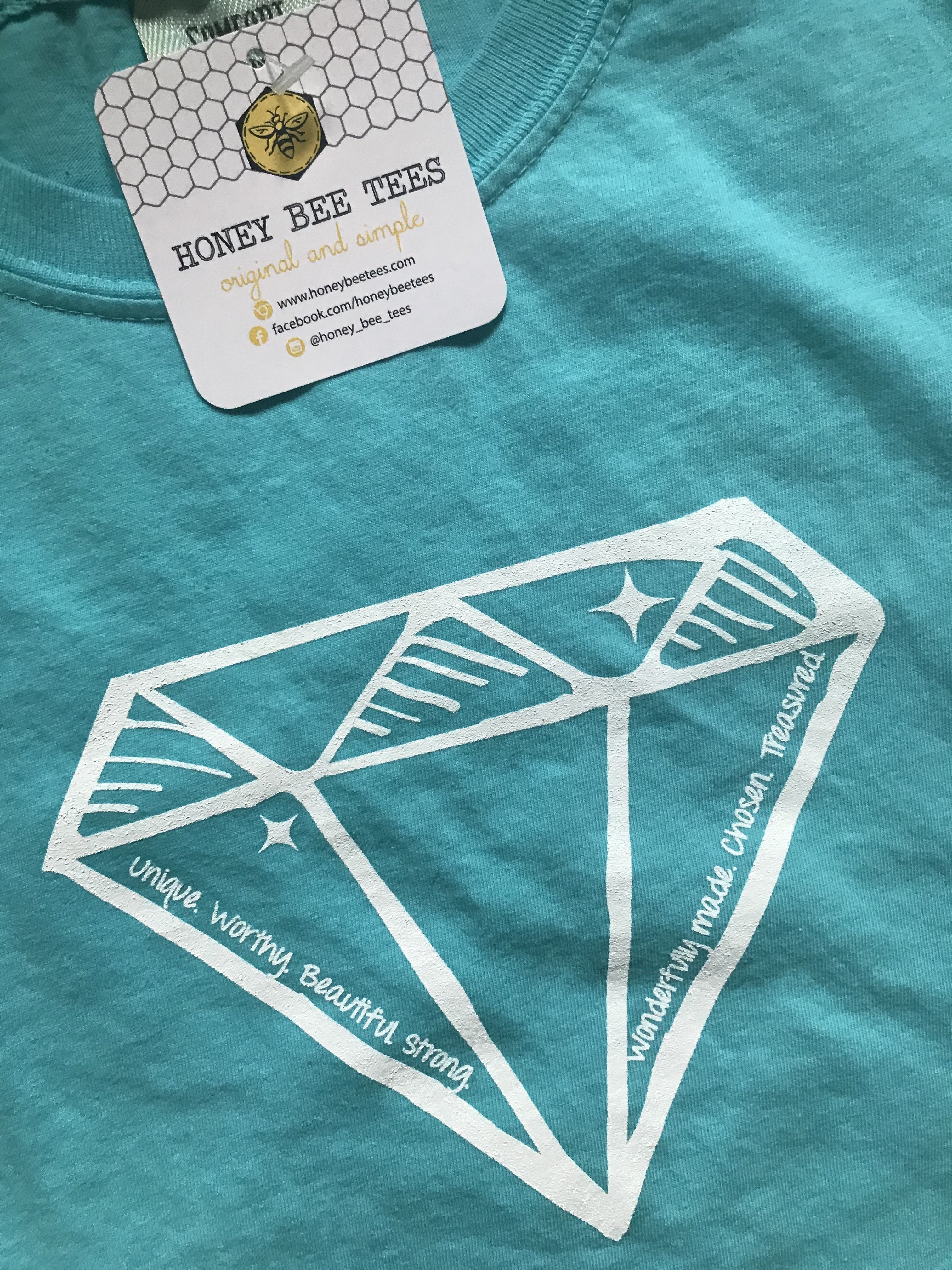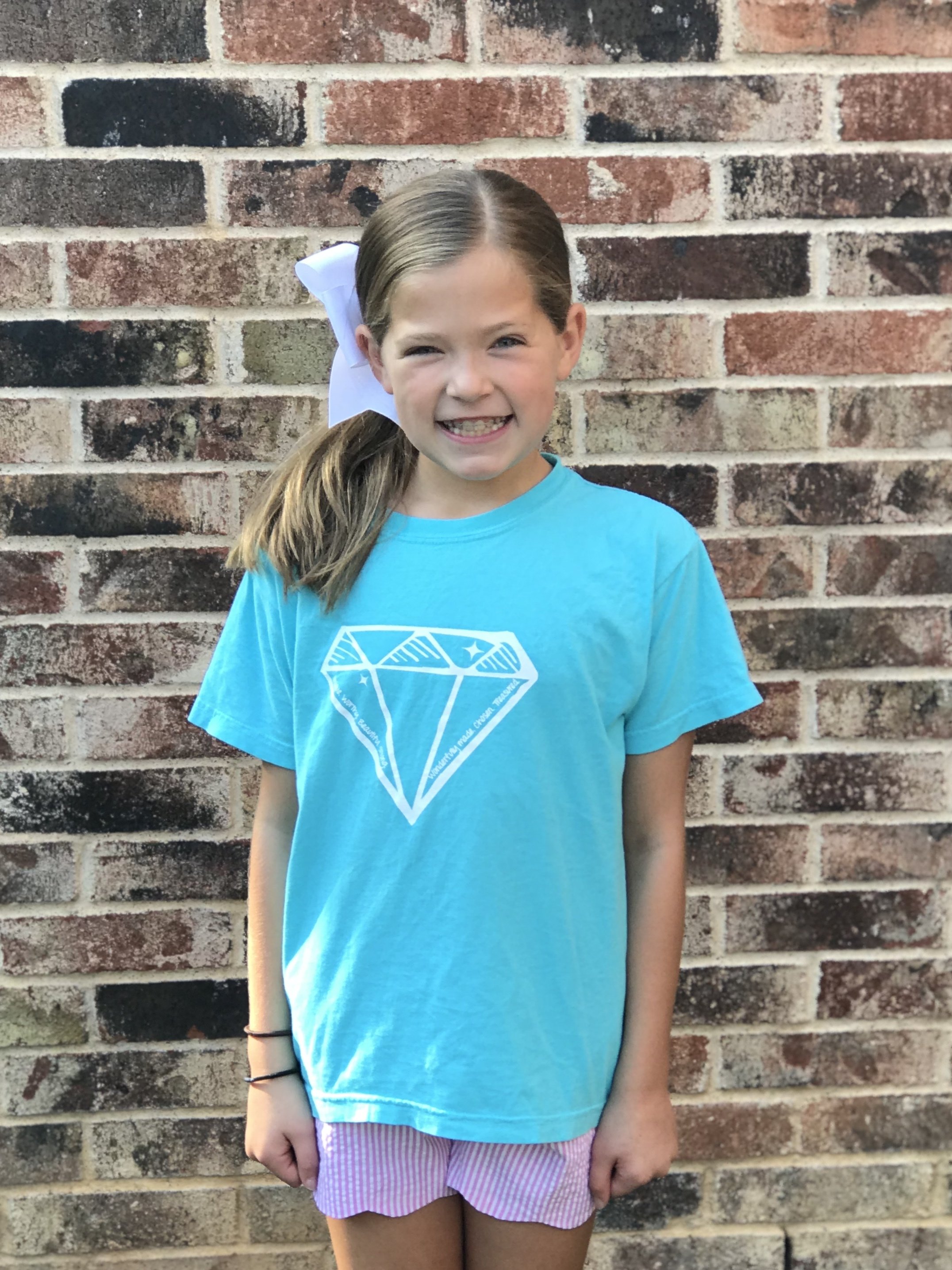 Your purchase impacts girls around the world! Find out how a portion of your proceeds will serve the direct needs of girls.