Treasured Cinch Sacks
1138BGTrsrdGrlzNV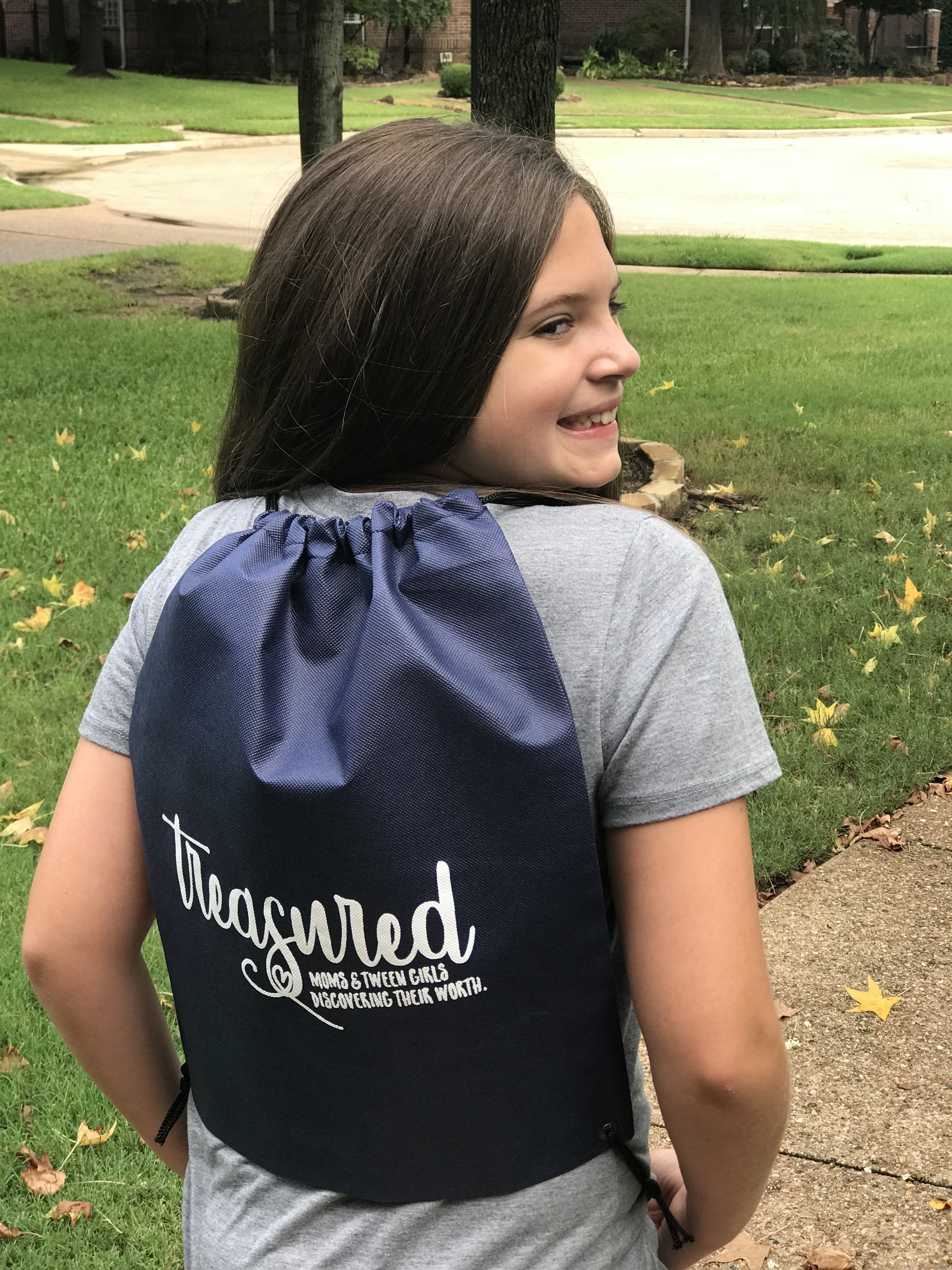 Looking for a great gift for your treasured girl? Grab a cinch bag for your growing girl to take to her bible study, dance class or soccer practice. She can remind herself and others - that she is treasured!

Color: Navy blue with white logo
Note: This is a new item we are testing! We have a limited supply at this time, but can replenish stock within 2-3 weeks. Thank you for your patience! If you'd like to order in BULK for groups, please contact us with your information.
Your purchase impacts girls around the world! Find out how a portion of your proceeds will serve the direct needs of girls.